A good and reliable fantasy defense can be key to winning fantasy championships. Last year, "Sacksonville", along with 12 other defenses, finished well above PPR monster Larry Fitzgerald (finished as a WR10) in points per game.  The key to any good fantasy defense is turnovers, sacks, and shutting out opponents, and while these metrics are very unstable from year to year, they are the most relevant in terms of fantasy points.  Some teams have done a great job this offseason adding new playmakers who can add valuable fantasy statistics to their team, while others have lost their edge and are starting to become older, slower, and less menacing.
In today's article, I will highlight two defenses that have made huge improvements to their units as well as two defenses that took a huge hit this offseason. Please note, regardless, the 4 stud defenses you are gonna want to be targeting this season are Vikings, Jaguars, Eagles, and Rams.
Biggest Risers
Houston Texans
Last season, the Houston Texans were rattled with injuries on both sides of the ball, especially on defense.  Because of this, the Texans defense finished a disappointing DST26 in fantasy scoring. This will change this season. The Texans finished 23rd in sacks anchored by former number one pick Jadeveon Clowney (9.5 sacks) with Clowney being the only player with more than 3 during that season.  Now, with former Defensive player of the year JJ Watt healthy and ready to return to form along with an improved linebacker core featuring Clowney, Whitney Mercilus, and Benardrick McKinney, the front 7 of this Texans defense should terrorize opposing quarterbacks moving forward.  The Texans pass defense last year was the main issue.  Ranked 23rd as well,  the pass defense let up 237 yards per game through the air. The secondary now features a healthy Tyrann Mathieu. With 11 interceptions in 5 seasons, Matthieu should make a tremendous impact on a Texans secondary that lacked ballhawking safeties and corners last season.  The Texans also added NFL journeyman CB Kayvon Webster who competed with the Broncos "No Fly Zone" and the Rams last year.  The speedy 5'11" Webster should add some depth to the Texans secondary.
CONCLUSION
The Texans have a good chance to come in and dominate their division.  With mediocre quarterbacks, the offenses in their division have been average at best.  Andrew Luck is the lone stud who, when healthy, can light it up but the rest of the Colts roster is weak in my opinion.  Plus, the Texans have an offense that should be able to compliment the defense well by giving them good field position and limiting turnovers as the unit looks to gain chemistry.  The Texans should shatter their 26th ranked defense from last season and I feel could finish as DST5 for this coming season.
New England Patriots
The Patriots defense, for the most part, has been solid for the tenure of Bill Belichick's coaching career.  That being said, last year was one of their worst years in terms of fantasy perspectives as they finished at DST19. The front 7 gave up 114.8 rushing yards per game ranking them 13th overall. With the acquisition of new talent like ex-Falcon DE Adrian Clayborn via free agency and S Jason McCourty and DT Danny Shelton in a trade with the Browns, the Patriots look to improve upon their position from last season. Adrian Clayborn should bring a solid veteran presence to a defensive end spot that lacked capable bodies last fall. Replacement of Vince Wilfork, DT Danny Shelton looks to carry on the legacy and continue the success he found last season on the Browns. Their main issue was secondary defense which gave up the 3rd most passing yards per game with 251.2 with only 12 interceptions ranking them at 18th overall. The problem fixes itself with a now healthy No. 2 CB Eric Rowe and guys like No. 1 CB Stephon Gilmore (Ranked 11th in the entire position according to PFF) taking step forwards as they gain more comfortable with the team during the offseason.
CONCLUSION
The reason why the Patriots defense wasn't ranked lower last season was because they allowed 18.5 points per game which was the 5th lowest in the league.  While that seems hard to replicate given the number of yards given up, the overall weakness of their division gives their defense a greater chance to perform similarly.  Playing against two rookie quarterbacks in Josh Allen and Sam Darnold could provide great fantasy value for the Patriots if they can cause turnovers from these two.  Look for the Patriots defense, currently being ranked DST13 based off their ADP, to easily be a top 10 defense and a reliable DFS play each week.
Biggest Fallers
Seattle Seahawks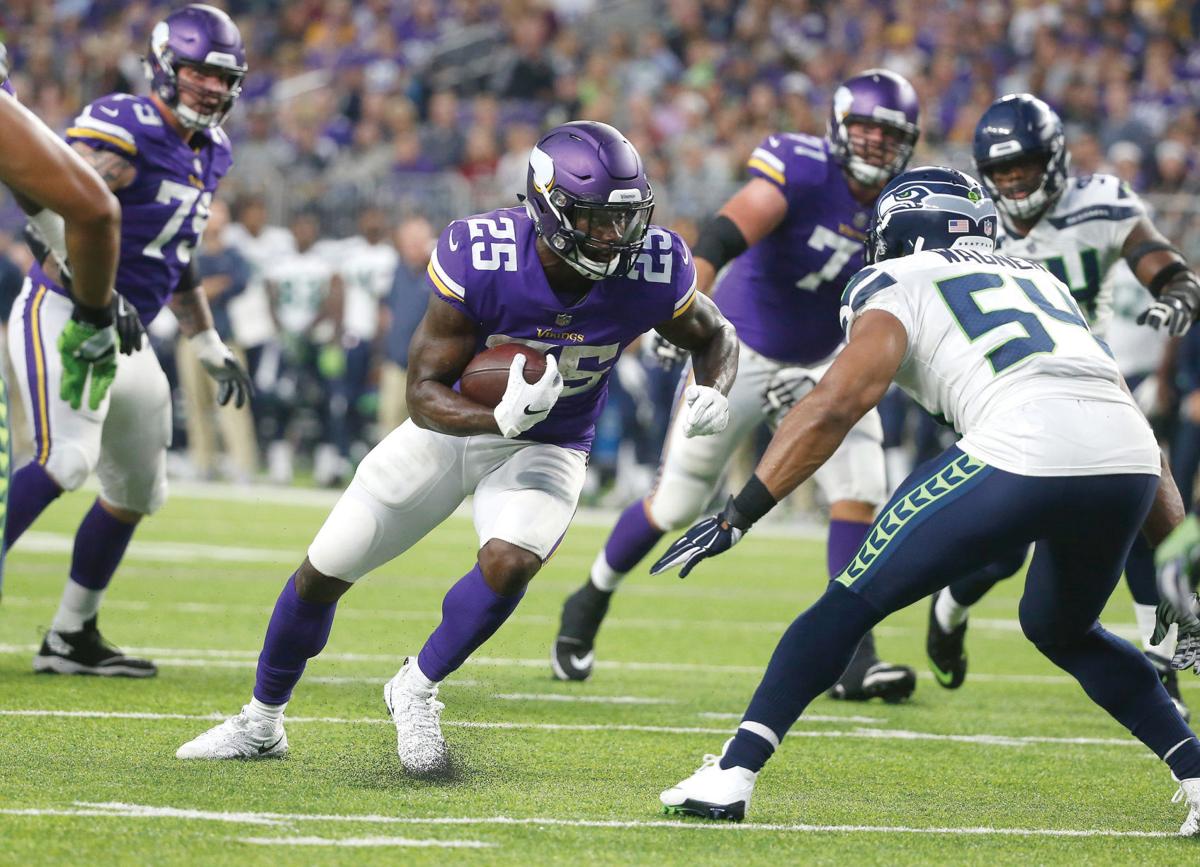 The Seattle Seahawks finished as DST9 in fantasy last season and that number is sure to drop this year.  The "Legion of Boom" has been disbanded and many other key pieces on their defense have left including Richard Sherman, Kam Chancellor, Jeremy Lane, Cliff Avril and Michael Bennett.  On top of those key players, all-pro safety Earl Thomas has not reported to the team and is unlikely to play through preseason over contract issues.  All that remains from the previous number one defense is linebackers KJ Wright and Bobby Wagner.  Last year, the Seahawks ranked 14th in sacks and 13th in interceptions saw 56% of their sacks and 43% of their INTS come from the players no longer on the roster.  The 6th best pass defense will surely take a hit with an almost all new secondary this year headlined by CB Shaquill Griffin taken in the 3rd round in the 2017 NFL draft.
CONCLUSION
Seattle's defense is trending towards finishing way below their 9th ranked defense from last year.  Currently, they are projected as DST12 in fantasy drafts but could fall even further due to their weakening roster and their tough division.  With the Rams being super bowl contenders and the Cardinals and 49ers revamping their offenses plagued by injuries last season, the Seahawks defense could be in for a long season. Stay away from them in season long leagues.
Pittsburgh Steelers
A season ago, the Pittsburgh Steelers finished as DST8; however the end of the season appeared much different than the beginning of the season after Ryan Shazier's unfortunate career ending injury.  From weeks 1-13, the Steelers let up a measly 17.75 points per game. Since the injury, they allowed 23.75 points per game for the rest of the regular season. To replace Shazier's absence, enter ex-Colts LB Jon Bostic.  This is a very large role for Bostic to fill in comparison to everything Shazier has done for the defense so it'll be interesting to see how he handles it moving forward.
The pass rush was the main bright spot with young talent like LB Bud Dupree and LB TJ Watt, as well as veterans like Cameron Heyward and Vince Williams leading the way, the Steelers led the league with 56 sacks last season.  This stat was a little inflated since the Steelers had 13 sacks in 2 games against the Browns and had a sack rate of 10.09% which is much higher than the 2nd best defense, Jacksonville, who's was 8.76%.  Look for some negative regression to the mean with this stat as there are no freebie games this year for the Steelers. The secondary took an extreme makeover as they released veteran CB William Gay, S Mike Mitchell and S Robert Golden.  The Steelers brought in S Morgan Burnett, who spent most of his career with the Packers as a hard-hitting safety with only 3 interceptions in the last 5 seasons.  The secondary still boasts young talented safety Sean Davis from Maryland who performed well last season with 3 interceptions and first round draft pick S Terrel Edmunds who may not see as much time this season behind the two other safeties.  Their two CB aging Joe Haden and unproven Artie Burns  will see a lot of mismatches this coming season as both are rather undersized only hosting 1 interception each the previous season.
CONCLUSION
As a whole, only 62.5% of the Steelers turnovers from last season are from returning players this season and the defense seems to be trending downward without any true stars. Draft with caution in season long leagues.
Please make sure to follow @Kiliman2417 on Twitter. Expect to see more from him this upcoming season!