We all want to be the guy who picked the less than one percent owned guy who goes off one week.  Finding that hidden gem is the key to putting yourself above the competition and giving yourself the best shot at winning a GPP.  There are a couple guys here who I think have that kind of potential.
Mike Williams, WR ($5,400)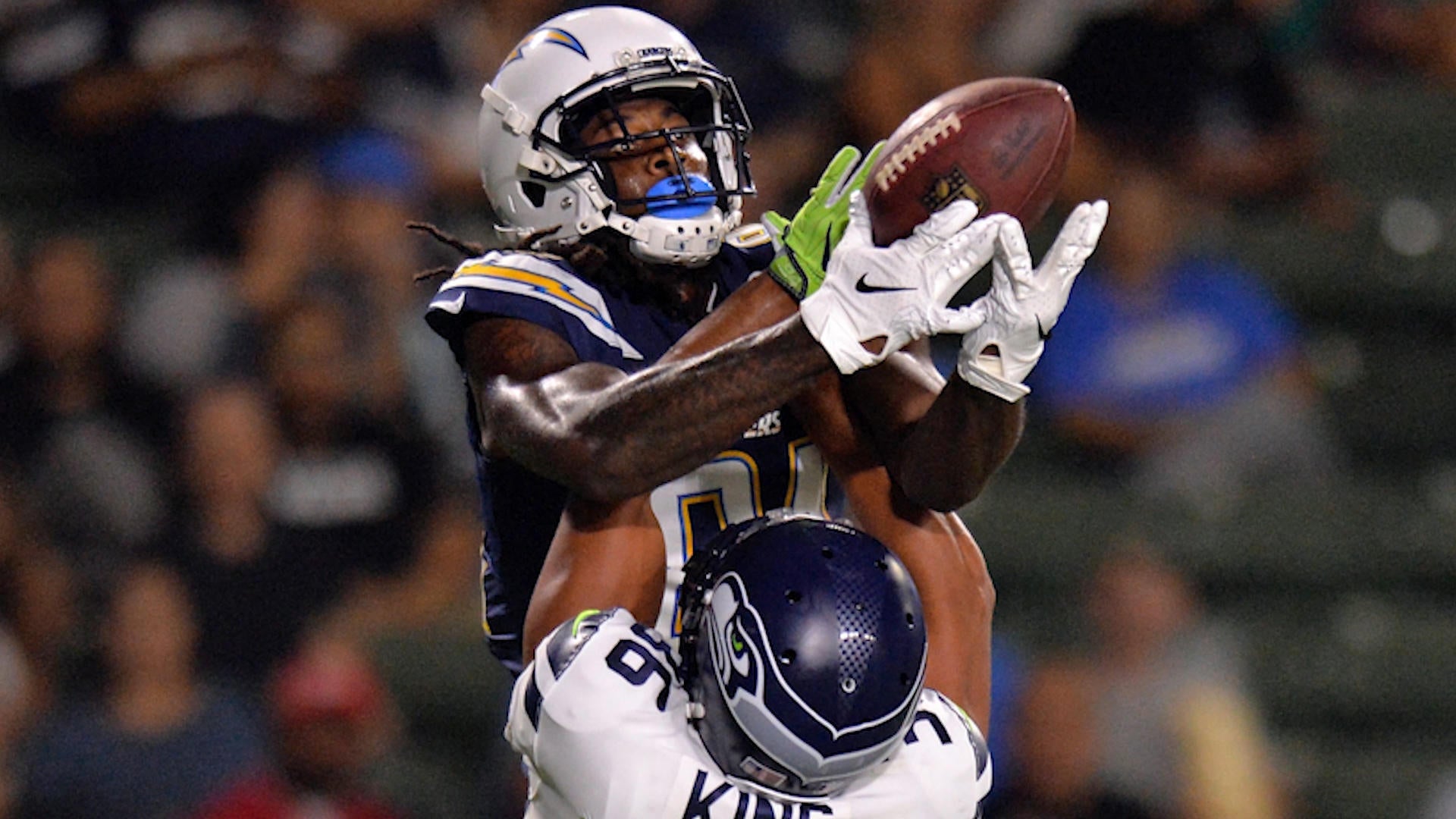 People quickly forget how great a player was after he stops playing for a year.  Mike Williams, the 7th overall pick of the 2016 NFL draft,  is a 6'4″ beast of a man who can go up and get the ball with the best of them.  In week one, Mike found himself with 6 targets, 5 receptions and 81 yards.  If he would have gotten a touchdown that game you would be hearing a lot more people talking about him.  Mike Williams will be an important part of this chargers offense this year ever since Hunter Henry went down with a season ending injury.  He gives Philip Rivers that missing red zone threat, but also another deep threat to target while teams double team Keenan Allen.  This week, he gets a match up with the Buffalo Bills who just let Joe Flacco throw a touchdown to every one of his starting wide-outs. Travis Benjamin, the chargers number 3 WR, is also dealing with a foot injury this week which would vault Mike Williams into the number 3 spot.  I think Mike Williams is risky, but he could potentially bring you that fantasy glory you've always dreamed about.
Josh Doctson, WR ($5,700)

Do you see a trend here? Another supremely talented wide receiver who just dealt with injuries early on in his career.  Josh Doctson was taken with the 22nd overall pick in the same draft class as Mike Williams.  While I'm not sure if he will garner that 1 percent ownership, I think he will still be overlooked by many after his week one performance.  Last week, Josh only had 3 targets, 1 catch, and 11 yards.  A lot of that had to do with game flow as they were up very early on the Cardinals.  Its also worth mentioning that he was shadowed most of the game by Patrick Peterson.  This week he gets one of the best match ups in football in what could be a high scoring game.  Doctson is a number 1 wide receiver who I think could be in winning lineups this weekend if the cards fall right. Don't overlook these two gems in your GPP lineups!
@Galaxy_DFS