What's up guys! It's Kiliman here again with some more running backs to target this week.  This week, I believe there are a lot of stud options to pay up for such as Todd Gurley and Melvin Gordon, but don't want to waste the space talking about the most obvious plays of the week.  Instead, I've found some middle of the pack guys that could be key to finishing in the green this week.  Also, last week we saw Isaiah Crowell have a record-breaking game on the ground, with extremely low ownership.  Could there be a repeat performance? Or will someone else unexpected break out? Read on to find out:
Start:
Marshawn Lynch (FD: $6500 DK: $5300) vs. SEA
Reasoning: Beast mode has returned! Lynch has been running wild throughout the first 5 weeks of the season finishing every game with >10 Fpts. per game with exception of week 5.  This week, Marshawn runs into a juicy matchup against his former team where there is still some resentment.  This past week, Lynch did not receive the ball on the goal line and said, "I done seen it happen to me on the game's biggest stage, now it happened in a regular season game.  It's alright, though."  Like everyone else who watched that Super Bowl game, obviously Marshawn still thinks about that interception that instead could have been his game-winning touchdown in Super Bowl XLIX.   This game has revenge game narrative written all over it, and the fact that the Seahawks let up the 5th most rushing yards in the league at an average of 129 a game makes it even more viable to play Lynch in fantasy.  Beast mode should be in full power this week.
Lamar Miller (FD: $6100 DK: $4700) vs. BUF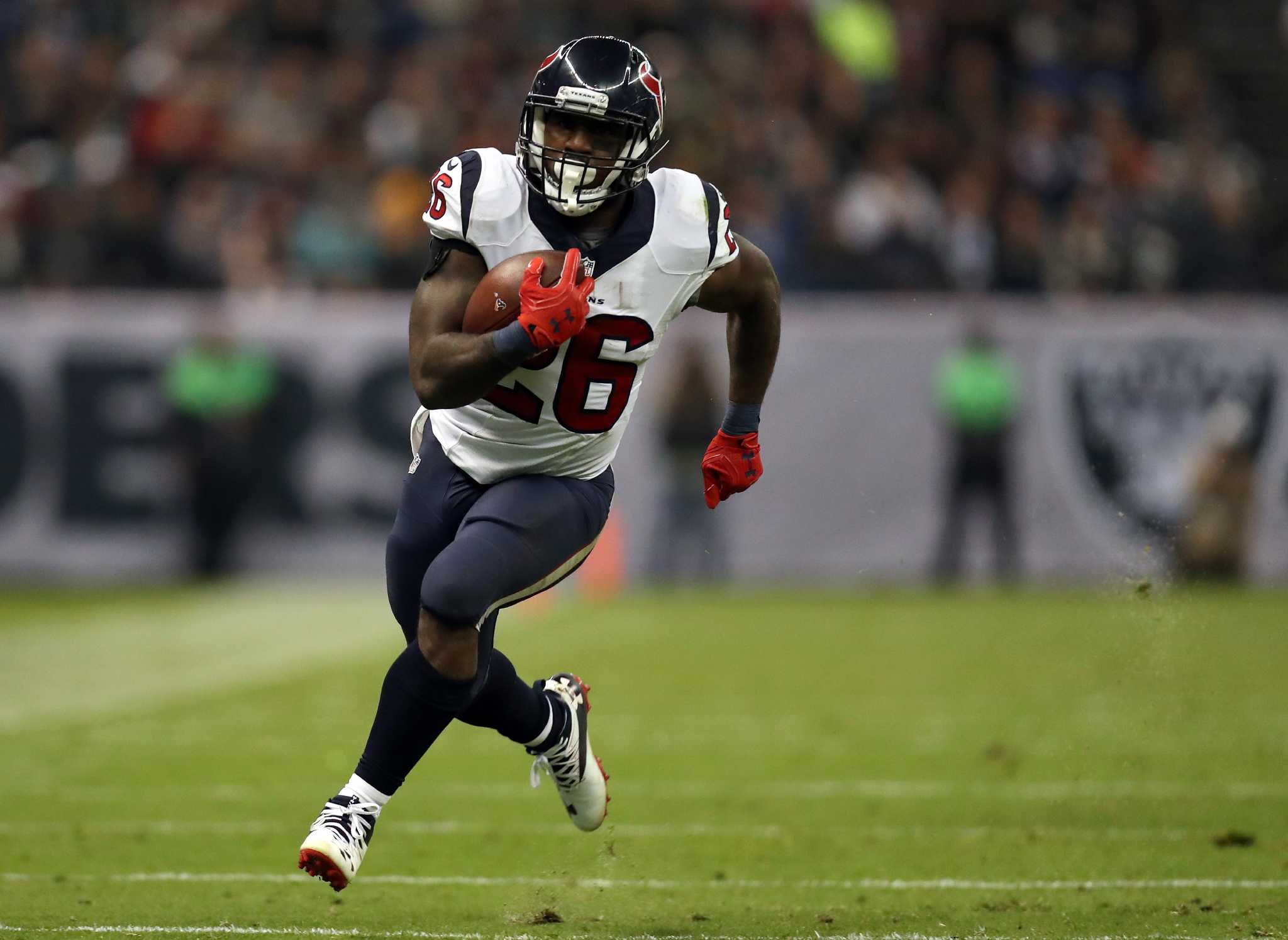 Reasoning: Yes Lamar Miller is coming off a big injury, but his price drop and talent level call for him to be a good running back to put in your lineups this week.  Miller has practiced just about all week, so it is looking positive that he should play this week.  If you've read a lot of my previous running back articles, it seems like every week I talk about a running back who's playing against the Bills, but that is because it is such an easy defense to target for fantasy purposes.  With the exception of the Viking's game anomaly, the Bills have let up over 100 yards rushing each game to running backs.  The Bills also have let up the 3rd most rushing touchdowns in the league.  Therefore, on a good offense, Lamar Miller has the chance to extend this streak and have a great game out of the Texans backfield.
*If Miller were to not play, Alfred Blue would become a great play*
Sit:
Kenyan Drake (FD: $6300 DK: $4600) vs. CHI
Reasoning: I am not the biggest Kenyan Drake fan, and I haven't been high on him since before the season started.  My biggest worries have become true, that the ironman Frank Gore would take a lot of the backfield touches.  Last week, Drake did have a nice game putting up 24.5 fantasy points, but most of this came from his receiving abilities.  Now, against a great Chicago Bears defense, I don't trust Drake, or the Dolphins for that mater, to replicate that performance.  The Bears let up the least amount of rushing yards to running backs, and only let up an average of 22.25 receiving yards per game to receiving backs as well.  I think people may jump on the Drake train due to his recent performance, but I will be staying far, far away.
Dalvin Cook (FD: $6300 DK: $5700) vs. ARI
Reasoning: I have lost all of my faith in Dalvin Cook.  Even though he's been injured for most of the season, Cook has not performed to the level that most people, myself included, expected going into the season.  Although Cook said he is playing this week, I still don't trust his ability to play well in a great match-up against the Cardinals.  The difference between his situation and Lamar Miller's is that Miller is injured with a chest injury and Cook's is a hamstring injury.  The hamstring injury could flare up at any point in the game, and cause him to perform worse or even sit out altogether.  I think Latavius Murray would be a great pivot play, but a risky one, for GPP purposes, but I will definitely be staying away from Cook in cash lineups, even though his price is super appealing.
GPP:
Ronald Jones (FD: $5600 DK: $3900) @ATL
Reasoning: Everyone quickly steered clear of Ronald Jones, and for good reason, but he has finally played in an NFL game and looks to take on a larger role this week in a great match-up against the Falcons.  The Buccaneers running game has been atrocious, but Ronald Jones may try to step-up and change that.  Last week he out-touched starter Peyton Barber 11-8 but only played in 32% of the teams snaps.  If his role continues to expand, this week would be the best week for Jones to go-off because the Falcons give up 34.6 fantasy points per game to running backs and the most rushing touchdowns this season.  RoJo could win somebody a GPP this week, so why not throw him in some tournament lineups and see what happens.