With 6 teams on a bye week in week 9, we are going to dive deeper into the slate and lock in a couple of plays that are cheaper than they should be. With the trade deadline passing, we have a couple plays that are very beneficiary to the recent transactions. Let's dive straight into it.
QB-Ryan Fitzpatrick-Price-$7,100:
Ranked as the QB17, this low price has largely resulted into the benching of Jameis Winston. When he's started this season, Fitzpatrick has averaged around 387 passing yards and 3 passing touchdowns. I like this matchup in the division shootout against the Carolina Panthers. We gotta assume the Buccaneers continue to not get the running game going, so it will once again be up to Fitzpatrick to do it all by himself in attempts to win the football game. Lastly, the Buccaneers have zero defense right now, so they are going to need to constantly score points to stay intact.
RB- Isaiah Crowell- Price-$5,700:
Ranked as the RB26, This is a sneaky play. Not many people will give him a chance after he flopped against stout rush defenses of the Chicago Bears and Minnesota Vikings the past 2 weeks. With Bilal Powell on the IR with a neck injury, Crowell is the volume based guy that everyone wanted him to be. He has 3 games this season with 18+ Fanduel points and at $5,700, I like that possible return in a game that should be close throughout the duration of the game. The Miami Dolphins rush D hasn't been all that this season either.
WR-Kenny Golladay–Price-$6,200: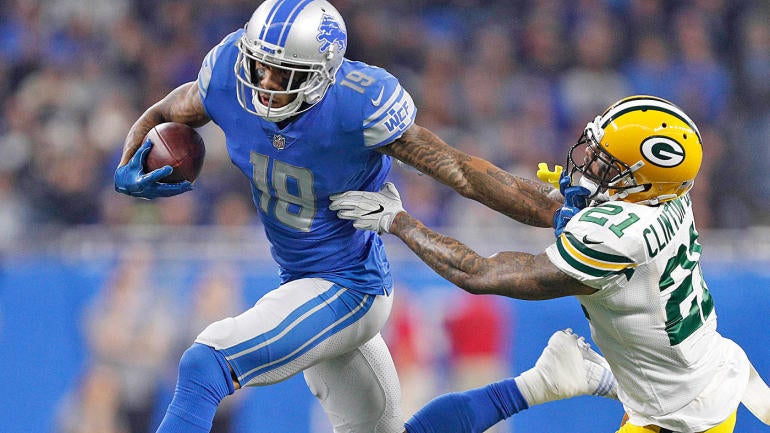 Ranked as the WR26, it is Kenny Golladay season! In case you missed it, slot WR Golden Tate was traded to the Philadelphia Eagles right before the trade deadline. That transaction by default guarantees more targets for the 2nd year wideout. Looking into this week, Xavier Rhodes is on track to return and would then be assigned to shadow deep-threat Marvin Jones Jr. So with Tate gone, Jones getting shadow treatment, zero pass-catching tight ends, Theo Riddick dealing with a knee injury, Golladay really is the only guy Matthew Stafford can "lock onto" this week. After this weekend, Golladay won't be this cheap for the rest of the season.
WR- Courtland Sutton-Price-$5,500: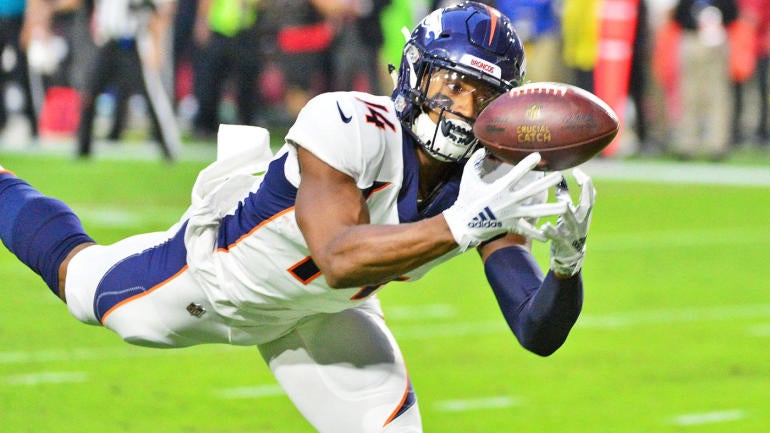 Ranked as the WR40, this is going to be a very chalky play this week and for good reason. His former teammate Demaryius Thomas was traded to the Houston Texans. This is similar to the Golladay/Tate situation, Tate leaves equals more opportunity/targets for Golladay. In this scenario, Tate equals Thomas, while Golladay equals Sutton. As for Sutton, the rookie has made big plays with limited targets. He has been averaging around 8 Fanduel points a game over the past month on less than 5 targets a game. I like his upside in a matchup against a banged-up Houston Texans secondary where Sutton should see a career high in targets and receptions. Fun fact: Sutton averages 15 air yards per target this season.
TE- Jordan Thomas-Price-$4,800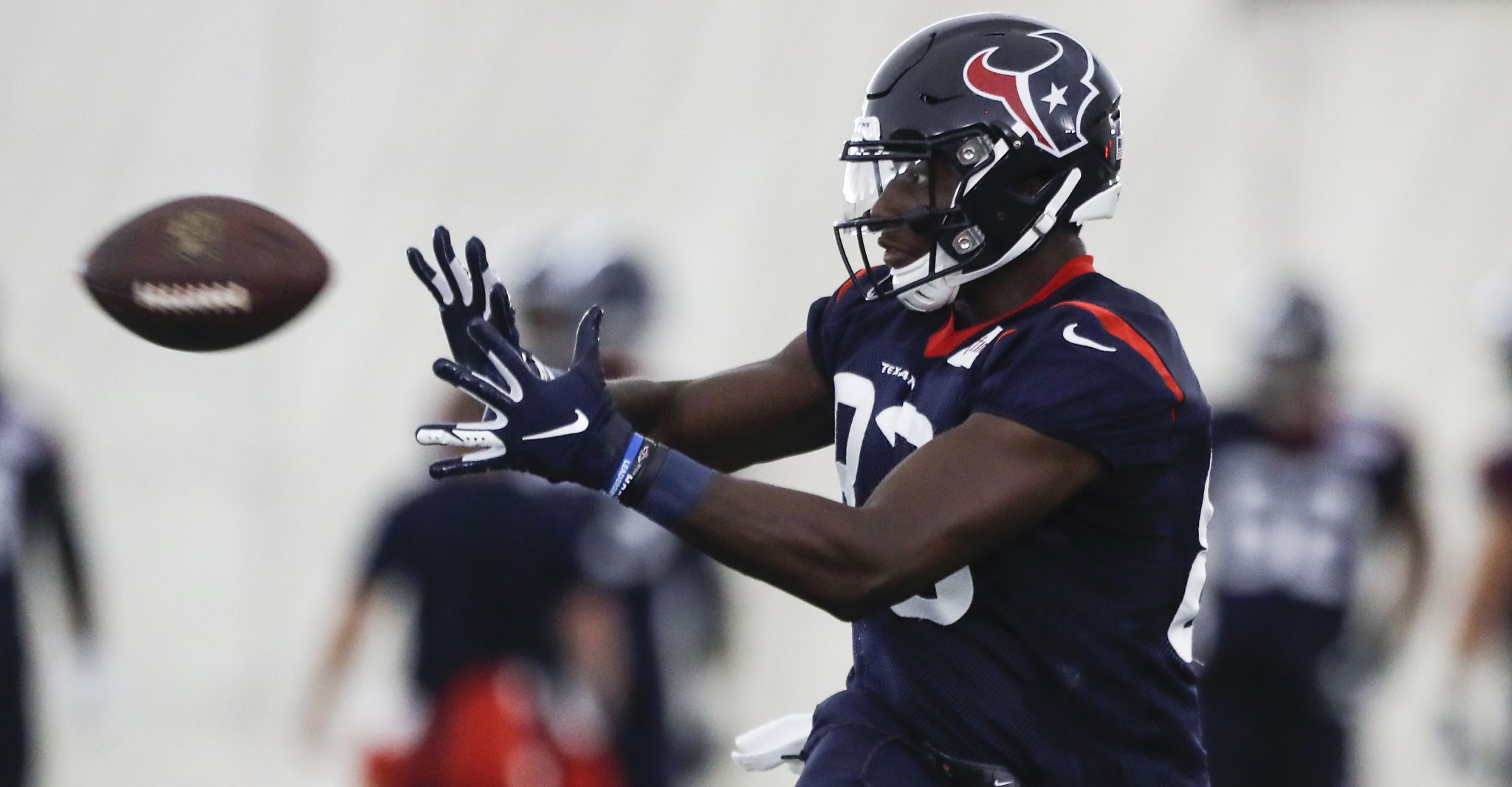 Ranked as the TE14,  the rookie TE is a salary relief this weekend against the Denver Broncos. Thomas broke out with a 4 reception, 30 receiving yards, and 2 touchdown performance last Thursday vs the Miami Dolphins. This week, he could see more work over the middle after Will Fuller tore his ACL and will miss the remainder of the 2018 season. I know they acquired Demaryius Thomas but he will likely be eased into this team since he has had zero time to grow accustomed to this playbook. Rookie WR Keke Coutee is questionable with a hamstring injury so there's a solid chance that Jordan Thomas finishes week 9 second on the team in targets behind Deandre Hopkins.