Its week 9 and we have some great matchups in store this week.  Unfortunately the best matchup on the slate is being played Sunday night, but we still have some very juicy matchups I think we can attack this week.  I think this is a week where its okay to play some of the chalk in tourneys because they have the upside to go along with the floor.
Cam Newton and D.J. Moore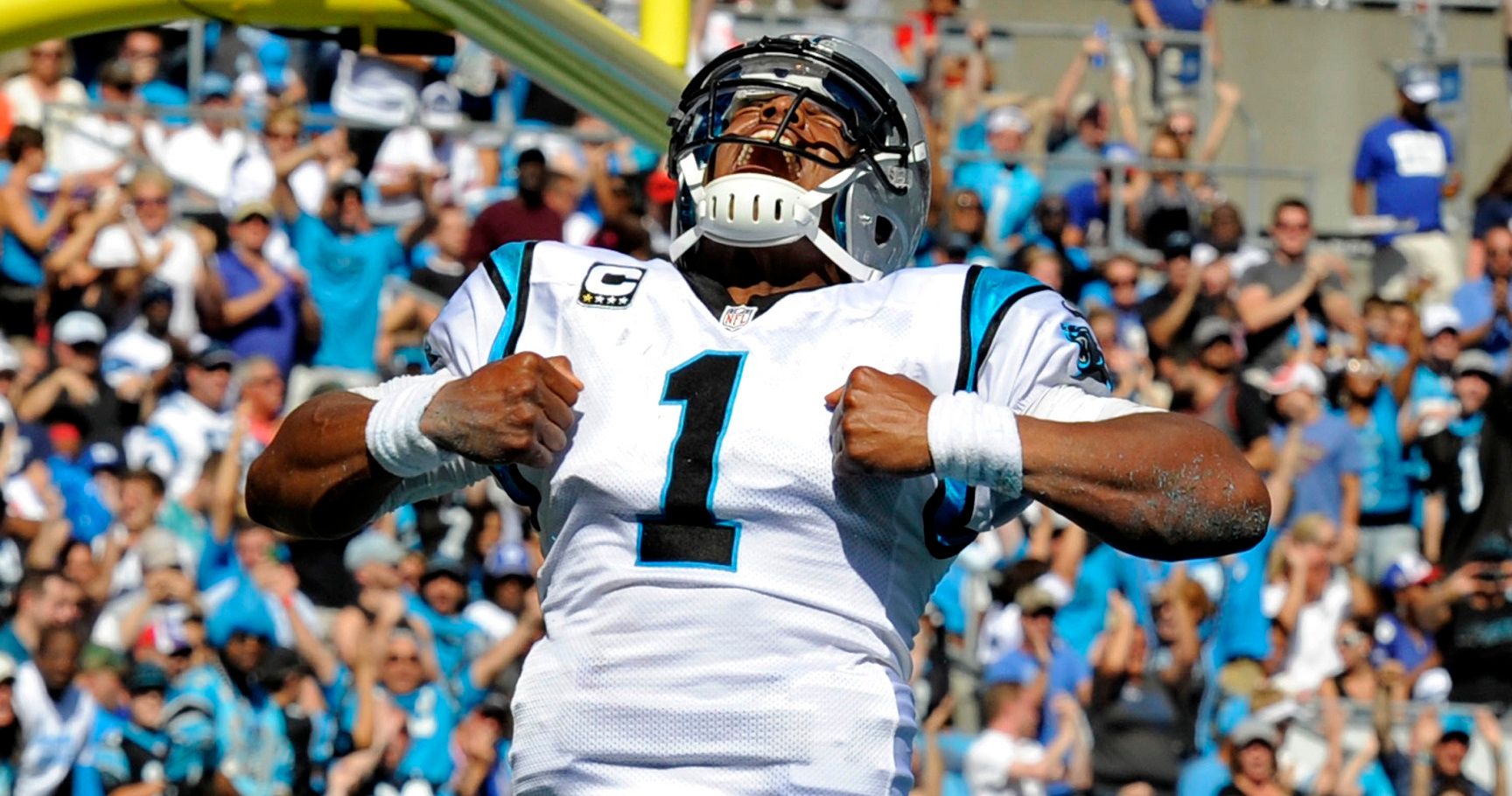 Cam Newton has been fantastic this season.  He is hotter than hes ever been after a crazy comeback against the Eagles and after lighting up the Ravens top defense. Cam Newton is currently the number 5 QB on the year in fantasy points with the most rushing yards and touchdowns for QBs.  I believe Cam has a chance to finish as the QB #1 when the season ends due to the rest of his schedule.   This week hes matched up against the Buccaneers who have allowed the most fantasy points to QBs.  Football outsiders even has them as the worst defense in football. If Cam Newton can put up 28 fantasy points to arguably the best defense in football, he can do it against the worst.  Last week D.J. Moore racked up a career high of 5 catches for 90 yards.  With the Buccaneers giving up so many big plays this year, I think pairing Cam with the explosive D.J. Moore is the perfect pairing.  Devin Funchess is also worth a look but D.J. gives you that much needed salary relief.
Drew Brees, Michael Thomas and Tre'Quan Smith
While most of my chips will be in on the Panthers this week, I think this is the only other game which I cant miss exposure on.  The total on this game is at 58 right now making it the highest total on the week.  The rams have been decent defensively but they really haven't played any top offenses.  Minnesota dropped 31 on them in week 4 and Green bay dropped 27 on them last week (should have been 34 if it wasnt for Ty Montgomery…).  Drew Brees is another animal when hes playing in New Orleans.  At home he is averaging an 83.5 completion percentage and 348 yards! This game has shootout written all over it and give me the hall of fame quarterback in this one.  The obvious pairing here is Michael Thomas who is averaging 114 yards in his 3 home games.  Tre'Quan Smith is the cheap option and is taking over the role of Ted Ginn since hes remained sidelined.  Also, Tre'Quan had 111 yards and 2 touchdowns just 3 games ago.  This game has shootout written all over it so and will be much watch football.
Good luck to everyone this week!
@Galaxy_DFS