As we are more than halfway through the NFL regular season,  It's never too late to introduce a new article segment.  In this article, I'm going to showcase a couple BOLD predictions that I think have a realistic chance of happening this weekend. If they end up being terrible predictions, oh well they were bold. if the predictions happen, I look like a genius! Win-win for me! As always, let's get straight to it!
1) Josh Gordon torches the Tennessee Titans for 150+ yards and 2 touchdowns:  
Let me start off by saying I'm a huge Josh Gordon truther. I love his skill set, especially the separation he always does to get open. Gordon now has 100+ yards in 2 of the last 3 games, getting 8 targets on average over the past month. He will line up against former New England Patriots CB Malcolm Butler. It has been an awful year after getting a huge payday back in the offseason. Butler has given up a league-leading 7 TD's this season. I truly expect Bill Belichick to target Butler throughout this game and make an example out of him, showing the NFL why he benched Butler in the Super Bowl and why he let him walk in free agency. It is also another week with star TE Rob Gronkowski out so that only helps the volume/targets for Gordon this week. I'm so excited to see this matchup as a fan of the game.
2) The Buffalo Bills/New York Jets game has ZERO TD's in Week 10:  
I could honestly just say Nathan Peterman Vs Josh Mccown and that would be enough reasoning for this prediction, but we don't roll like that. Peterman has been one of the worst quarterbacks I've seen in, well ever actually. Mccown is nothing special either since we're being honest. I think overall the importance of this is that neither of the team's offenses is good. Not to mention that both of these teams quietly have a solid defense. Overall, this will be the most boring game to watch all season, so please avoid at all cost. Id rather watches Josh Freeman college highlights if im being quite honest.
3) Mark Ingram finishes the week as a top-5 RB: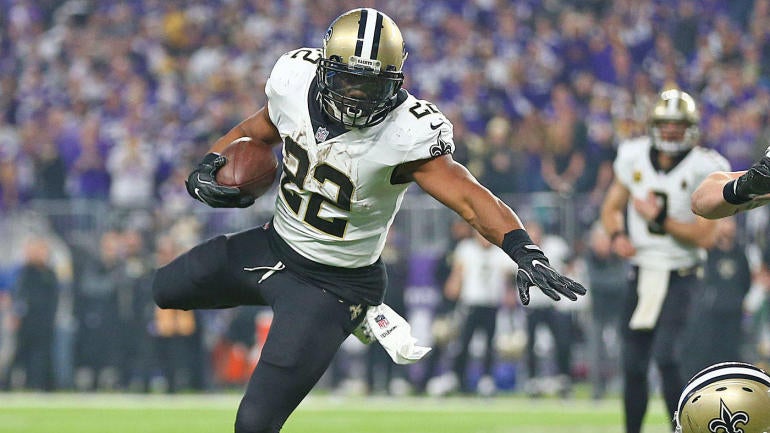 It honestly blows my mind how quick the fantasy community gives up on a player. Has Mark Ingram been iffy the last 3 weeks? yes, of course, no denying that, but let me ask you this. How many running backs do you expect to do good playing the Los Angeles Rams, Minnesota Vikings, and Baltimore Ravens 3 games in a row? I'll answer it for you, not many.  The Bengals D has been equivalent to Chick-Fil-A, it's not available on Sundays. The Bengals just lost their run clogger Carl Lawson for the season and they were already struggling with him. This unit is currently allowing 5.45 yards per run, so imagine the damage that will be done without Lawson playing. With the Bengals having a lot of hurt defenders, it feels like a Mark Ingram game script and I expect him to run wild with it and ball out.
4) Nick Mullens and company WIN AND scores 30+ for 2 weeks in a row:    
I'm going to be honest when I heard Nick Mullen was starting, I immediately bet on the Raiders and I bet the O/U on that game. Yeah, it's safe to say I took multiple L's that night. Never heard the name of Nick Mullens until then but wow he was very precise. He finished his NFL debut with 16/22, 262 passing yards, 3 Touchdowns, zero interceptions, and most importantly, a W. Yes I know he played the Oakland Raiders, the equivalent to dog poop on the carpet in your living room, but let's not sit around and act like this Giants defense is even better. It's going to be funny to see someone like Nick Mullens get 2 primetime games in B2B weeks but whatever gets views, right NFL? All Jokes asides, Eli Manning hasn't one game this season as good as Mullens this past Thursday. Mullens 72% completion, 288 yards, 3 passing touchdowns, 0 INT's once again, book it.