Week 15 was weird overall for the most part. You had elite players failing to put up numbers in smash spots, a ton of early game injuries, troll backups vulturing touchdowns from our beloved starters, and we saw some of the lowest scoring games in fantasy football history. I saw screenshots of teams winning scoring 73 fantasy points and advancing to the finals, simply crazy! One positive about last week was the bold predictions article! After going a stellar 3/4 last week, let's nail it this week. Let's get straight to it!
Ezekiel Elliott finishes as a top-3 RB on the week, putting up 150+total yards and a score:
Even as a Tampa Bay Buccaneers fan, I can easily say that this team has zero chance of containing Zeke. This so-called "defense" has given up over 5 YPC and 12 total touchdowns to the RB position over the last 8 games. Each of the last 5 teams to face the Buccaneers have over 106 rush yards in each game. It's also worth noting that Zeke is averaging 25.1 Fanduel points per game over the past 5 weeks and he's been going up against better rush defenses in the Colts, Eagles, Saints, Redskins, Falcons, and Eagles again. He's my favorite play this week.
The Taylor Heinicke led Carolina Panthers beat the Atlanta Falcons: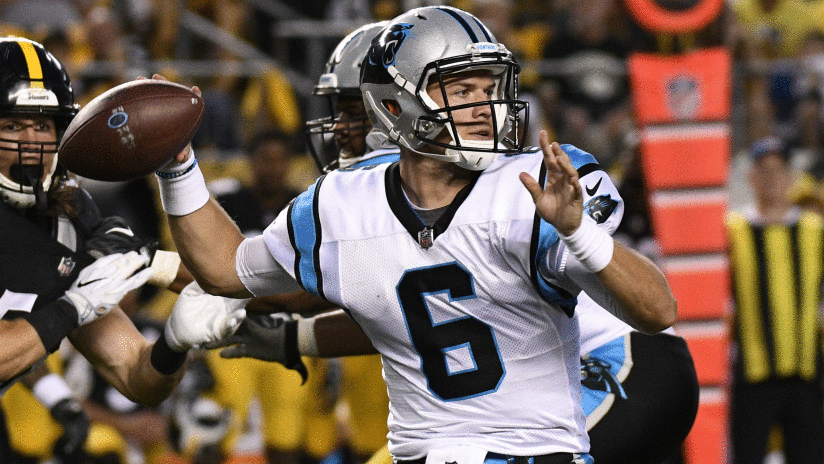 I know people who play in pick-ems or made it this long in survivor is heavily looking into the Atlanta Falcons this week but hold your horses. I'm not saying Heinicke is an upgrade from Newton but this was arguably Newtons worst season since coming into the league back in 2011. Getting back to the point, last I checked the Falcons were 5-9, play terribly on the road, and also have a suspect defense. So with that being said, what am I missing? With Mccaffrey, Moore, Funchess, Samuels, and Thomas at his disposal, I think Heinicke gets a W for Carolina and company. Let's throw in 200+ yards and 1+TD for kicks and giggles.
Stefon Diggs outscores Adam Thielen vs the Detroit Lions:
Even though Thielen has been struggling lately, the consensus still loves him week in and week out, thinking about how good he was the first 8 weeks of the season. In his last 6 games, Theilin has 3 games with less than 30 receiving yards, that is awful. Diggs fantasy value is on the way up after seeing over 30% of Kirk Cousins targets last week under the new offensive coordinator. The matchup with Diggs lined up with Darius Slay makes it even bolder, but I have confidence in Diggs as a playmaker and truly believe he is going to be the focal point of the offense moving forward.
Evan Engram is a top-5 TE on the week:
I should get an automatic win for even making a prediction about the TE position since it is so tricky. With Odell Beckham Jr. out of action over the past 2 weeks, Engram actually has more targets than Saquon Barkley and Sterling Shepard with 17. Even with the 2 tough matchups against the Titans and Redskins, Engram ended up with a solid 11/152 which isn't terrible for the TE position. The matchup this week against the Indianapolis Colts is a matchup you want to expose. The Colts have given up the most yards to the TE position this season and have allowed their fair share of TE1 finishes on the year.